Latest News
Ionian Weddings launches two new Italian wedding locations
03 January 2014
Weddings in Venice and Lake Garda are added to our portfolio of beautiful Italian wedding locations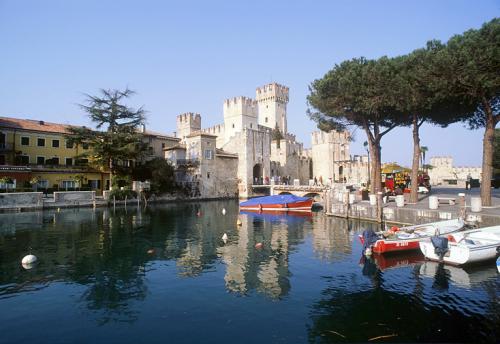 Ionian Weddings begins 2014 with two new Italian wedding destinations: Venice and Lake Garda.
"We launched our Italy weddings a year ago with Amalfi Coast & Sorrento weddings and we have been delighted with the response: in 2014 this area will be our third biggest wedding location", comments Jane Stuart-Palikira, Co-Founder of Ionian Weddings.
"Having spent a lot of time in Italy and visited both Venice and Lake Garda dozens of times, I was really excited to return recently to look for new wedding venues. Venice is one of the most romantic cities in the world and offers some wonderful historical buildings and waterfront venues for a wedding. Lake Garda is a magical place with fairytale lakeside castles where couples can marry and quaint historic towns, perfect for a reception with a local feel".
Packages start from €4,490 which includes the wedding ceremony, all the legalities, a personal wedding co-ordinator in Italy, a waterfront reception for 20 persons, flowers & photography.
For more information contact the Ionian Weddings Italy experts on 020 8894 1991
Ionian Weddings co-founder ascribes two new accolades to a focus on innovation!
22 July 2013
Jane Stuart-Palikira receives two prestigious accolades for commercial impact and innovation in business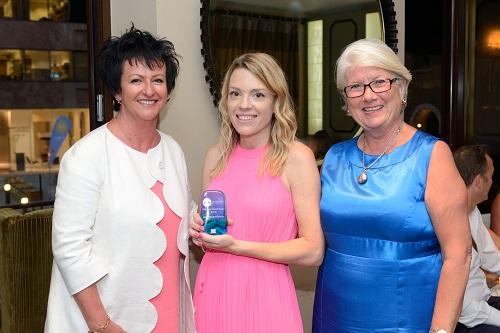 Jane Stuart-Palikira, co-founder of Ionian Weddings based in Twickenham, has been awarded two prestigious accolades within two weeks, both of which recognise her talents for commercial impact and innovation in business.
On 4 July, Jane received runner up in the Entrepreneur of the Year category at the South London Business Awards, competing against hundreds of award entrants and 11 other finalists in her category. Just a couple of weeks later on 16 July she was announced winner of the Business Impact Award 2013 at the Association of Women Travel Executives (AWTE) Chair's Awards and presented with a trophy at the awards ceremony by keynote speaker, Chris Browne, managing director of Thomson Airways. The award recognises an individual who has successfully brought innovation to the travel industry and their business.
Jane and her husband, Andreas, started Ionian Weddings, a company that organises weddings abroad, in 2007 with their first wedding taking place in 2008. Shortly afterward, when the hit film Mamma Mia! was released, Ionian Weddings featured in national press and the phones went mad!
Six years on, Ionian Weddings has a small team, and is the leading UK-based weddings organiser for many of their destinations and venues. In early 2014 they will celebrate their 1000th wedding!
The company has already won several awards and Jane has been a driving force in developing the business, with Ionian Weddings now offering Greece, Cyprus, Italy and Malta. Jane has a sharp eye on the market and comes up with many ideas for innovative, exciting wedding packages, such as their Fifty Shades of Grey-inspired wedding package, the San Francesco Cloisters and villa in Sorrento where Pierce Brosnan's Love Is All You Need was filmed, a Maltese castle, private islands and beaches, exclusive use villas and much more. The end of June 2013 saw their first wedding take place at an underground lake in Kefalonia, Lake Melissani, with the service conducted by the local mayor.
Jane says: "We have a niche product in a specific region within which we have intimate knowledge of every venue and destination that we offer. We are passionate about finding unusual locations and this, combined with our expertise, Greek and Italian speaking staff and close relationships with our suppliers seem to make for a winning formula. We expect to handle our 1000th wedding around May 2014 and will certainly be having a company celebration."
To find out more about Ionian Weddings, see www.ionianweddings.co.uk or call 020 8892 7556.
Results of Ionian Weddings Survey
08 May 2013
Our survey reveals why 20% of UK couples get married abroad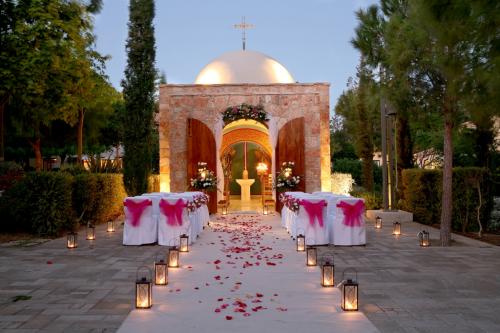 Ionian Weddings recently surveyed 800 past clients as well as those with weddings booked in the next 3 years to discover just what inspires people to celebrate their nuptials abroad. Whilst it's no surprise that that cost and weather are two key factors that influence one in five UK couples to get married outside the UK, 52% state that having a more intimate wedding with just close families and friends is the driving factor. Here are the full results from our survey:
Why did you choose to get married abroad? *
Because it was much cheaper than marrying in the UK 35.22%
We wanted to keep the wedding party small and not feel obliged to invite relatives we barely see 51.74%
To benefit from much better weather 58.70%
We'd been there on holiday and wanted to get married there 22.61%
Other 12.17%
*on this question our clients were allowed to choose more than one answer

How much money do you think you have saved by getting married abroad?
More than £15,000 3.04%
£10,000 - £15,000 29.13%
£3,000 - £5,000 39%
£1,000 - £3,000 9.57%
Less than £1,000 0.87%
I didn't save money by getting married abroad 8.70%
Don't know yet 9.57%

Have you had / did you have any bridezilla moments?
Yes I have been a bridezilla from the very beginning 1.74%
Occasionally throughout the process 28.70%
No, I am completely relaxed 53.48%
No, the groom is a bridezilla! 1.74%
It's too early to say 12.17%

Women: if you weren't marrying your partner who would you like to marry?
Harry Styles 0.43%
Prince Harry 6.96%
Robert Pattinson 5.65%
Christian Grey 9.57%
Channing Tatum 16.09%
Daniel Craig 21.30%
Other 36.52%

Men: if you weren't marrying your partner who would you like to marry?
Jennifer Lawrence 5.22%
Megan Fox 19.13%
Kim Kardashian 3.48%
Mila Kunis 12.17%
Rihanna 3.48%
Nicole Scherzinger 10.87%
Other 19.13%

Will you / did you have children at your wedding?
Yes, my own children 35.65%
Yes,guests' children 64.35%
No - adult only! 20.00%

Do you / did you plan to spend time with your guests in the destination before/after the wedding?
Yes, we will arrange / we arranged an activity (dinner party, boat trip, etc) for everyone 49.57%
Yes, but without arranging anything specific 47.39%
No, we want / wanted total privacy 2.17%
Not sure yet 0.87%

Will you / did you honeymoon in your wedding destination?
Yes right after our wedding in the same location 45.22%
Yes after our wedding but on a different island/location within the same country 10.87%
We will have / had a mini honeymoon in our destination and a separate honeymoon elsewhere 17.39%
No, we will go / we went elsewhere for our honeymoon 20.87%
No, we won't be having / didn't have a honeymoon 6.96%
Not sure yet 0.87%

Do you / did you have more guests at your wedding than you expected?
Yes, a lot more 13.04%
Yes, a few more 25.65%
We have about the same number as we had expected 43.04%
No, a few less 10.87%
No, a lot less 3.04%
Too early to say 4.35%

Would you advise family and friends to get married abroad (past clients)
Yes, several of them have now booked a wedding abroad 22%
Yes, some of them have considered it 78%
No 0.00%