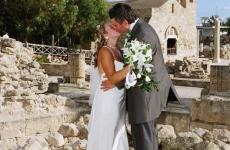 An Anglican or Catholic wedding in a beautiful Paphos church followed by a harbour front taverna reception
Anglican Weddings in the Mediterranean
Corfu is unique in having an Anglican church meaning that couples can have a blessing after their civil ceremony.
Cyprus offers Anglican weddings at a wide choice of beautiful churches without the need for a civil wedding beforehand.
Islands where Anglican weddings are possible
Please contact our wedding consultants on 020 8894 1991 for more information or fill out our wedding questionnaire and we'll get back to you with some more ideas for your Anglican wedding in the Mediterranean.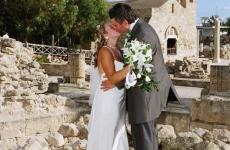 An Anglican or Catholic wedding in a beautiful Paphos church followed by a harbour front taverna reception